Decreasing revenue
High fixed costs
Decreasing profit or loss
High stress or low motivation in the organization due to uncertainty and the risk of loosing their job
New business opportunities due to the market changes
Shift to online business and virtual teams
This is your time to share your business and leadership problems and challenges.
For every problem and challenge there is a solution. However, it can be difficult to identify all possible solutions, make a clear vision and decision and follow through. Learn, adjust and make new decisions. It's an ongoing process that can be stressful and sometimes irrational. Maybe your employees and your lifestyle and family is dependent on you coming up with the best business solutions and making the right choices.
During the Business Solutions Coaching Session, we will clarify the problems and possible solutions.
✔ We will create a crystal clear vision and direction for your future business
✔ We'll uncover hidden challenges that may be sabotaging your relationship or stand in the way of finding the best business solutions, making the right decisions and follow through with actions
✔ You'll leave the session renewed, energized, and inspired to take consistent action in your business, overcome the current problems and challenges and turnaround the situation.
We want to establish a safe, trustful, and comfortable atmosphere, where you can share your thoughts, receive feedback, good advise, questions that make you reflect and see things from a different perspective.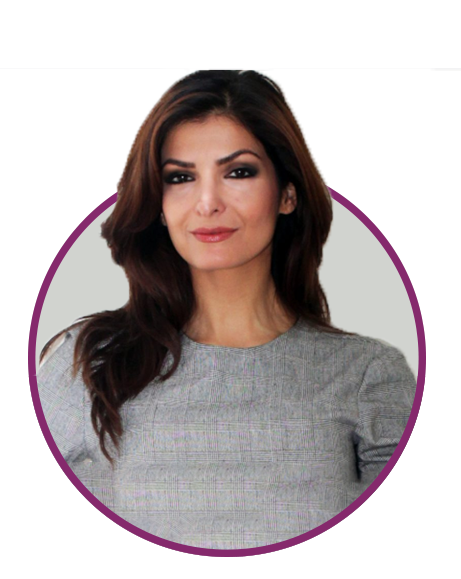 Shima Shad Rouh
Shima is a passionate Entrepreneur, Executive & Business Coach, Certified Relationship Coach, Motivational Speaker & Founder of Coaching & Mindfulness Academy Infinite Love. She has more than 15 years experience in International Business Development Organizational & Individual Consulting, Coaching & Mentoring. She speak English, Spanish, German & Persian Fluently, traveled more than 180 days a year for the past 15 years & lived in 6 different countries & 3 continents. Apart of her academic study & master degree in Didactic & Educational Activities, she has studied NLP (Neuro-linguistic- programming), Organization Coaching, Leadership Mindset training, Relationship Coaching, Communication, Mindfulness, Psychology & among them also Quantum Physics.
Jens Belner
Jens is a passionate Executive & Business Coach, Psychotherapist, and Digital Sales & Marketing professional. Founder of businessgrowth.coach. He has more than 19 years International Commercial Leadership Experience from fortune 500 companies as well as startups. He has an international outlook and experience with extensive travel, enjoys to work with different cultures. He speaks English, Danish, Swedish, Norwegian, German and learning Spanish. He holds a Master of Science in Economics, Certified Business Coach, psychotherapist, relationship coach, Mentor at Copenhagen Business School and has been a member of several advisory boards.